Yoro Biological Corridor is the first forest corridor to reach the official submission process for legal protection status, making use of a unique forest protection law … which could make it the first officially protected biological forest corridor in Central America and world example for tropical forests.
Yoro Biological Forest Corridor in Yoro, Honduras:
What is a Biological Forest Corridor?
A territorial planning unit composed of legally protected natural areas and a connection area between them, which provides a set of environmental goods and services; And provides spaces for social agreement to promote investment in the conservation, and the management and sustainable use of natural resources and biodiversity, in order to contribute to improving the quality of life of its inhabitants without undermining its natural environment.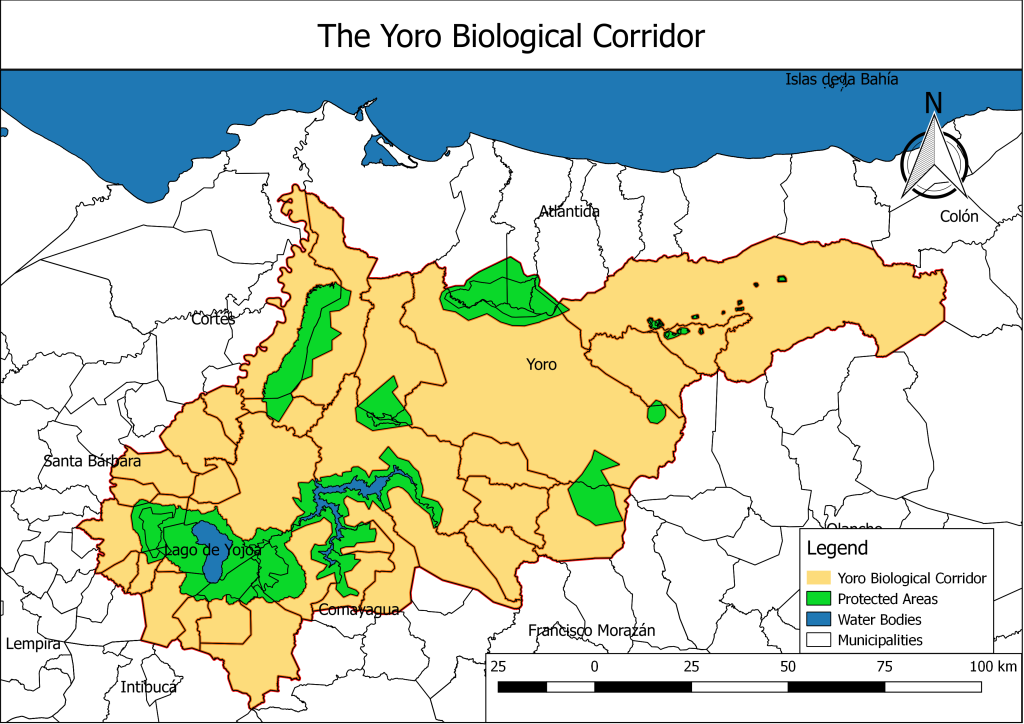 Location
Yoro, Honduras
Total area: 12,603 km2.
Territorial limits: North, Department of Atlántida; South, Departments of Comayagua; Francisco Morazán and Olancho; East, Department of Colón; West, Departments of Cortés and Santa Bárbara.
Legals
Agreement No. 632/2015 Biological Corridors of Honduras.
General Environmental Law 104 -1993.
Forest, Protected Areas, and Wildlife Law, Decree # 98-2007, Article 67 — Establishment of Biological Corridors.
The Yoro Biological Corridor is made possible by the engineers, conservation scientists, and coffee growers that are active in developing the Yoro Model. This website was created to inform those interested, collect support, and urge people in power to take the necessary actions to help get these programs off-the-ground and addressing climate change.
---